Hospitality's Best Venue Check-In Service
Make Venue and People Management Easy, Safe & Efficient.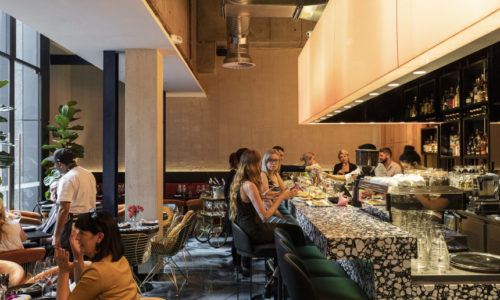 Key Functions:
Check live attendance of your venue via your mobile device
Real-time data collection for marketing and analytics use
Accurate and easy to access record-keeping
Safe and secure contact tracing abilities
Upload announcements to be displayed to customers such as menus and specials
Set health screening questions
The Simple Solution For Venues And Events To Securely Record Attendance, Encourage Event Engagement, And Get Real Time Feedback
It's no secret that the way we do business has changed. Event organisers, and hospitality venues need to come up with new ways to give their guests and attendees an amazing - yet safe- experience. Whether it's going paperless with online brochures, coming up with creative ways to get guests to engage, or getting valuable feedback... 1Breadcrumb is the low-cost, easy to use platform that allows you to meet these new regulations, plus much more.
Stress Free Guest And Event Management
Events can quickly check in their visitors, monitor how they are engaging with the event, and ensure safety across all venues and operations.
3 Easy Options To Manage Event Attendance
Scan QR Code: guests simply scan your QR code print out on their app

Manual Host Check In: for those who won't, or know how to download the app

Geofence Set Up: Virtual geofencing allows for automatic venue check-in for returning users 
Build A Database of Loyal Customers
By keeping records of all of your guests, you'll be able to engage and communicate with your attendees regularly. Alert them to your special deals and offers, and remind them to come back to future or new events!
Get Started
No Lock In Contract | Easy Set Up | Cancel Anytime
Here's What People Are Saying About 1Breadcrumb...
Email attendees:

Send the app link to your guests to download prior to their arrival

Contactless check in:

Visitors scan your printable QR code and automatically check in to the premises

Automatically record info:

Have instant access to your guest's information to assist with rapid contact tracing

Optional check-out questions:

To get real time, invaluable feedback on their experience of your event or venue
How Do You Get Started?
Track event attendance, go paperless, and encourage guest participation within the 1Breadcrumb app!
Select the option that best suits your needs:

 choose based on how many check ins you anticipate a day. Our software can scale and grow as you do!

Quick & simple venue set up:

 login to your dashboard and set up your questions and venue. You'll have access to our full academy videos for easy, hassle free setup.

Print Your QR Code:

 and you're ready to safely start taking new guests at your restaurant or cafe

 
1Breadcrumb Allows You To Do Contact Tracing, Workplace Mapping, & Much More
Customisable

 dashboard

 that can show you daily reports, venue visitors, how guests answer their questions + more.

Create clever ways to explore the event and get engagement,

 you can set up scavenger hunts, or certain questions to answer in certain areas!

Have a digital brochure in their handheld device 

– eliminate costly paper hand outs and give them everything they need, all on their device.

Securely store and share all essential workplace forms and documents 

between managers and employees on their accounts like RSA, photo IDs and more.

Contactless check-in check-out system, 

a perfect solution for workplace mapping and contact tracing during COVID-19.

Instant transmission alerts

 if your timestamp on site aligns with another individual on site who has tested positive for COVID-19.

Private and secure data that is protected 

with an encrypted system to ensure personal privacy is always protected.

Virtual geofencing

 allows for automatic onsite check-in for returning users.

Ask 

personalised

 questions and request feedback 

when checking in and out of your venue.

Get a snapshot on venue traffic patterns

, perfect for retailers and small business owners looking to understand peak business hours.

Full training academy with videos 

to get the most out of the 1Breadcrumb software.
Run Your Events With Ease - Simply Select The Best Option For Your Business And Start Engaging Your Guests The New Way Today