Our Functionality & Benefits On-Site
Digital Inductions & SWMS
Complete Custom Digital Inductions, quickly and easily through the 1Breadcrumb app to ensure a safe and compliant worksite.
Eliminate the previously paper-based process
Simplistic Reporting on Compliance & Completion
Agree to work by SWMS Documents in 1 click.
Compliance
Complete Inductions before getting to site with Pre-site Start Functionality
SWMS Collection & Sign off
Request SWMS Documents from Sub-contractors
Digital SWMS Sign-off
Sign on to the latest revisions instantly
Approve SWMS, Revisions & Documents
Automatic Upload into Procore
Uses Accurate Attendance Data to Automate Paysheets
Compare Budgeted Vs. Actual Hours On Site
Integrates directly into Xero
Builds productivity
Control Leave and Sick Days for Company Employees
Hardware Free Asset Manager
Check Tools/ Assets In & Out
No Batteries
No Hardware
Instantly find tools without contacting the whole business
Store important information, serial numbers & more for insurance purposes
Automated White Card, Insurance & Permit Collection
Automatically Collect White Cards, Insurances, Permits & More
Ensure Compliance with Expiration Notifications & Reporting
Collect Purchase Orders & Insurances
Safe and Compliant Worksite
Digital Trade Wallet – Upload Documentation Once for use On all Sites
Communicate With Those On Site
Share, Store, Communicate, Approve, Distribute & Report on Critical Site Information
Communicate Plans, Delivery Schedules, Revisions & More with those On Site
Report Incidents, Weather Hazards or Safety Issues
Seamless communication between the Site & Office
Increase Productivity through Effortless, Real Time, Time Saving Communications
Sub-contractor & Vendor Management
Upload & Securely Store Company Insurances for Company Employees, assigned to their Check-in
No Hassle for those On Site – Allow Trades to spend more time on the task at hand
Manage Insurance Documents for Sub-contractors on your site
Upload Insurance & Other Documentation for your business to use as Sub-Contractors on site
Removes tedious Emails and collection of Insurance Documentation
Effortless Hazard & Incident Reporting
Report Hazards & Incidents in Real Time
Communicate Hazards to Everyone On Site
Upload Photo or Video of Hazards On Site
Send Emergency Alarms out in Real Time
Ensure a safe, compliant and unified worksite, with everyone on the same page
Ensure Full Safety Compliance For All Your Construction Sites
Have access to staff and contractor records to ensure only fully compliant and inducted workers get access to your sites.
All Documentation In One Secure Place: The 1Breadcrumb app allows staff and contractors to upload and share all important documents, trade licenses, SWMS, white cards, and more with expiry dates to their personal profile.
Digital Inductions & SWMS: Complete Digital Inductions and SWMS from your phone. Ensure compliance through accurate reporting on completion
COVID-19 Compliance: Ensure you are keeping accurate, complete records of your site's contact tracing – 1Breadcrumb is an approved partner of the Victorian API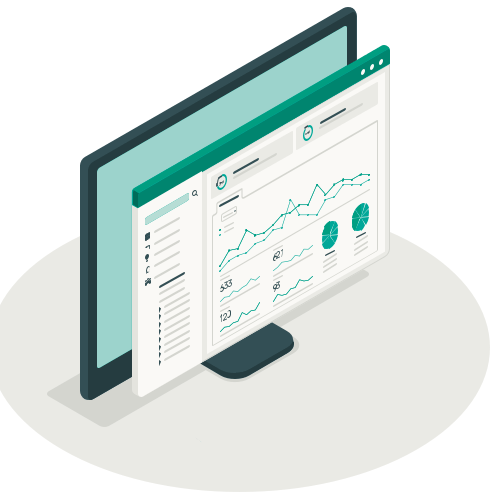 Automate Timesheets, Compare Budgeted Vs. Actual Hours On-Site, Monitor Productivity
Automate Timesheets & Payroll: Automatic Check-in & Out Data, fills out timesheets with accurate, timestamped data
Compare Budgeted Vs. Actual Hours On-Site: Keep your projects & budget on track with comparable, hours & data.
Monitor Productivity: Know how much time is spent on each job, allowing you to improve efficiency & leverage site information
Report on Efficiency, Leave, Supply Purchases & More
1Breadcrumb works to ensure a safe, efficient and compliant worksite, through a mobile first solution that is built for the trades. 1Breadcrumb digitises paper-based processes to ensure simplistic compliance and safety.
Start Protecting Your Business, Staff, And Contractors Today - Simply Select The Best Option For Your Site And Get Hassle Free Contractor & Site Management
How Do You Get Started? Easy Site Set Up In Under 5 Minutes!
Set up your site, and get access to simple visitor management in less than 5 minutes!
Select the Best Option for Your Business Needs:

Choose your pricing packages based on how many check-ins you anticipate a day. Our software can scale and grow as you do!

Quickly and Easily Set Up Sites:

Log in to your unique business dashboard and set up your first site, as well as any check-in questions and announcements. You'll have access to our full academy videos making set up straightforward, user-friendly and hassle-free.

Start Using Your Geofence and Your Site's Unique QR Code:

From here, you're now ready to safely and securely start recording and reporting on who is on your site and when!