Residential and commercial builder, Brompton, has been in the Melbourne construction scene since October 2017. CEO and Founder, Mitch Garvey, has formal qualifications in construction management and more than a decade in leadership positions in the sector, including high-profile roles with Figurehead Construction and Northerly Group Holdings.
He set up Brompton Construction with a vision to build Victoria's most innovative and respected construction company.
"I wanted to take up the challenge to have a go at forging something of my own. It's really rewarding to take a sketch or an idea from an architect and be part of the process of problem-solving to deliver a tangible building," says Mitch.
Brompton offers lump-sum contracting, design and construct contracting, early-contractor involvement, cost-plus contracting, and preliminary cost planning. Among its projects are multi-residential apartments, townhouses, and office buildings. Their average project ranges from $5M to $15M.
Currently, 70% of the company's projects are residential, with the rest commercial. Brompton's growth strategy is to achieve an even residential and commercial split by 2023-24.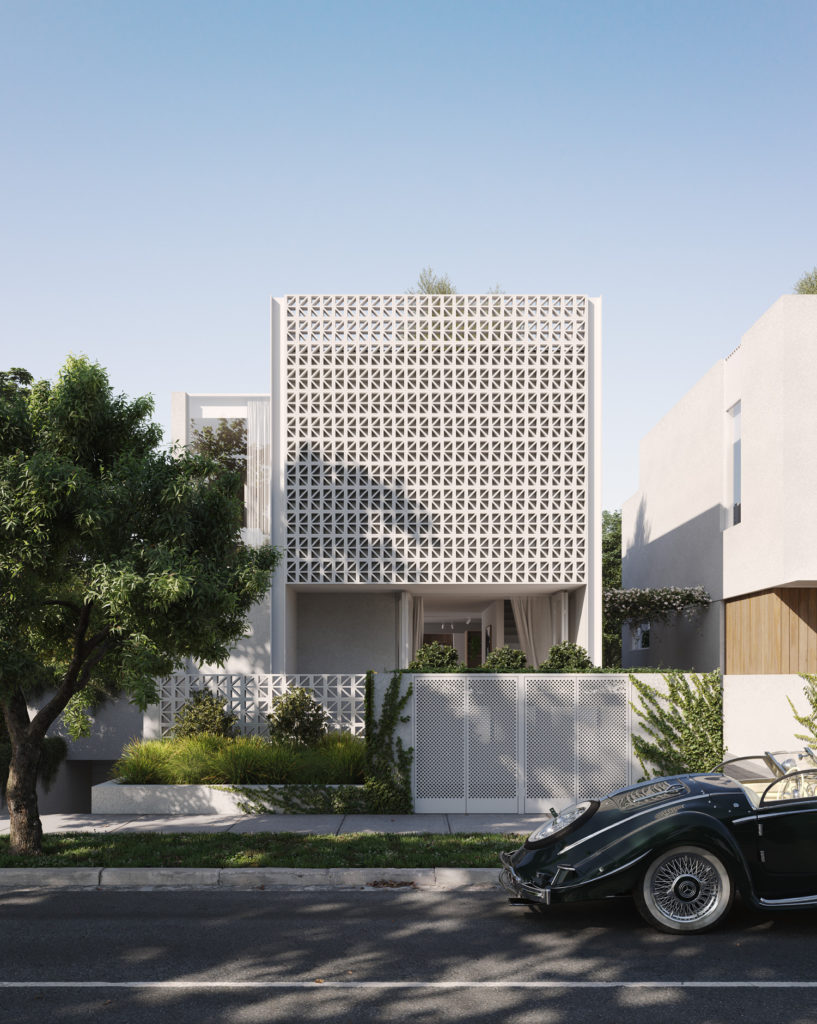 It specialises in clean architectural lines and curves, light-filled buildings with elegant finishes. The project Brompton completed at Gleniffer Avenue in Brighton are perfect example of their aesthetic consummation. Here, Brompton produced nine luxury townhouses, all with a zinc standing seam cladding façade. Interiors were comprised of natural stone, polished plaster and individual passenger lifts to private car garages.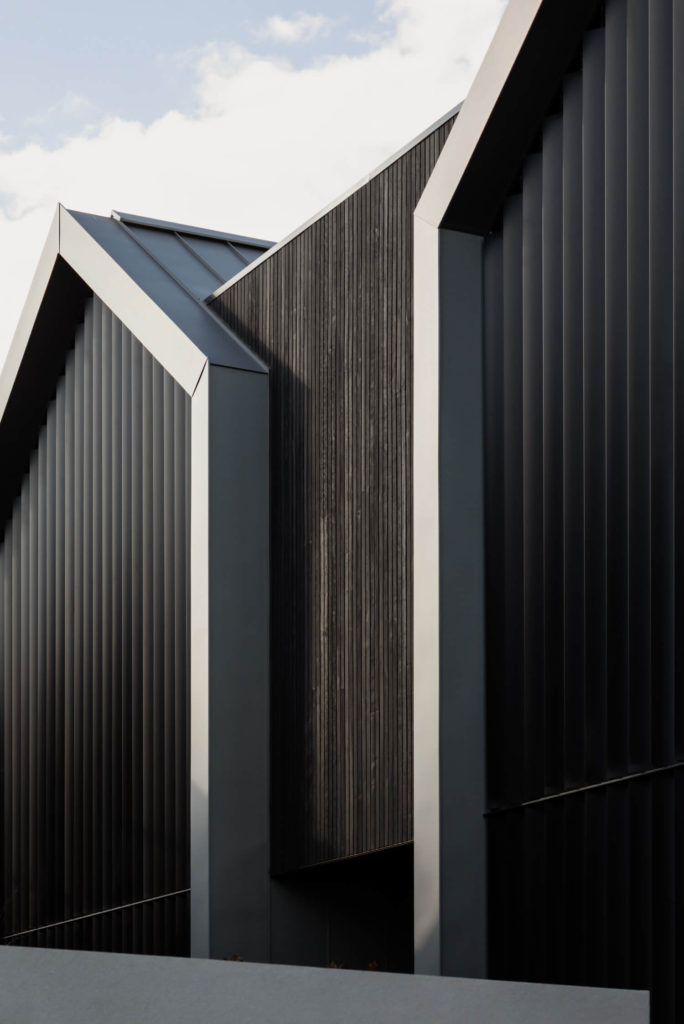 A Digital Edge to Quality and Accreditation
Mitch says Brompton is currently in the application process to achieve ISO accreditations. As part of that process, Brompton recently had a safety audit.
"It's the first time I've basically pushed a button and the auditor has the results from the cloud he needs, instantly."
"In the past, an auditor would come on-site, they'd go through the paperwork with us, then write it up. I'd then receive it back from them, review it on-site, and this whole process would be a two-week turnaround," he says.
That recent audit's efficiency was possible thanks to Brompton's drive to digitalise its operations. Since late 2021, it's integrated the safety and compliance platform, 1Breadcrumb, with construction project management software, Procore.
"The integration helps automate our systems so our staff can do their tasks as quickly and seamlessly as possible. Fewer mistakes are made and it's simpler to manage," he says.
1Breadcrumb can stand alone as a safety and compliance platform, however, by leveraging the power of Procore, the capacity of integration between the two provides a single source of truth for project and site teams to work alongside, whilst creating a seamless user experience for site workers and trades. "Permissions are very easy to authorise too, so that each user is able to access exactly what they need," says Mitch.
The Missing Link to Paperless Operations
Reflecting on what led Brompton to select 1Breadcrumb, the company's Finance and Administration Manager, Louise Burdon, says they were missing a digital safety solution. Up to that point they'd digitalised 90% of their business processes and systems.
"We wanted to be a paperless business, so we implemented Procore after our first 12 months for financial management, site diaries, quality control, and some aspects of health and safety."
The challenges for Brompton were being "stuck" with paper on-site, particularly for completing inductions and SWMS reviews.
"We had a look at a competitor to 1Breadcrumb, but I could see there were some significant gaps there in terms of integration… I needed a digital safety solution that integrated well with Procore, so I looked at the Procore marketplace where all the apps are promoted and endorsed by Procore," says Louise.
She adds, the "big word is integration".
"It's amazing how Procore and 1Breadcrumb work seamlessly and efficiently together creating a single source of truth along with our finance system, Xero. Everything is in one space, allowing us instant access, whether we're on-site, at the office, or home."
Swifter Inductions and SWMS
Louise has calculated that 1Breadcrumb also saves Brompton roughly an hour each day in work-hours.
"Previously, the sub-contractors had to fill out forms manually on-site. With 1Breadcrumb, 75% of the induction process can be done as a pre-site induction, off-site, the night before. We just send the subbies a code via their smartphone," she says.
As for SWMS, Louise says: "I love that when there are amendments, 1Breadcrumb automatically requests those inducted with an earlier SWMS version to read, review and sign-off on the update… and for an added layer of communication, if there's an exclusion zone on-site, such as a leaking pipe that's out of bounds, then we are able to directly message anyone arriving on-site advising them of the hazard."
Tools on the Job
Right now, the company is using every feature of the 1Breadcrumb platform. That includes:
Company & Site-Based Inductions
SWMS Collection, Review and Acceptance
Permits to Work
Inducting Plant & Equipment to Site
Asset Tracking
Site Communication
Trade License, Competency and Ticket Collection & Reporting
Insurance Certificate of Currency Collection
Site Attendance and Work-Hour Logs.
Brompton leverages the 1Breadcrumb permits workflow to seamlessly digitise a previously inefficient paper-based process. By providing site teams the ability to easily apply for permits and to make changes to previously submitted permits, trades are finding it avoids the former, potentially time-consuming task.
As for continuous improvement, Brompton holds weekly internal meetings on each project, with worker health and safety always on the agenda to garner feedback from all workers.
Louise says: "I don't just rely on handing 1Breadcrumb to the guys on-site and expect that health and safety is sorted. I want their feedback so we can make instant changes in the back end if we need to."
Overall, using 1Breadcrumb and Procore together saves time and boosts efficiency, Mitch says.
"It's a no-brainer and means our staff have more time in the day to concentrate on the core tasks and building job, and can be across additional jobs too.
Does this sound like a platform your business could use?
Talk to us to find out more, and we can tailor a subscription to suit your business needs.
Enquire Here